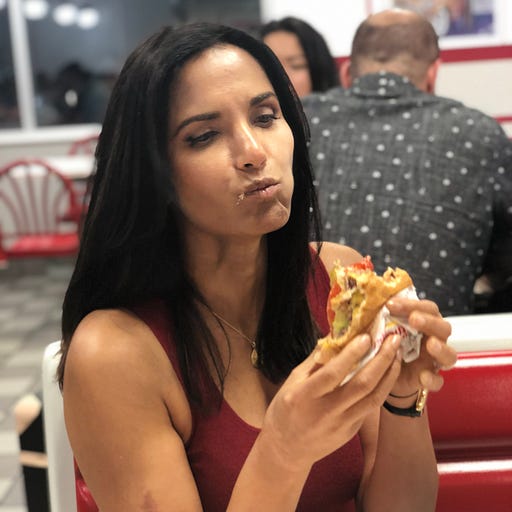 Jan 13 • 4M
Sneak Peek: ASMR project!
A little preview of a podcast/ASMR project: Eating with Padma Lakshmi
Hey Substack!!
I'm excited to share a little sneak peek with everyone today! I've been working on this podcast/ASMR project for a while and I wanted to give you all a first look – or listen, rather. I'm so curious to know what everyone here thinks!
It's called 'Eating with Padma Lakshmi' and this episode is all about making glorious, nourishing chicken stock! You can listen to the first few minutes here. Please let me know what you think and leave me some feedback in the comments below!
If everyone likes this sneak peek, I'm thinking of sharing the full 17-minute episode with paid subscribers next Tuesday plus a thread here to share more thoughts on the episode. But first I wanted to share this clip with everyone!
Hope you enjoy it as much as I enjoyed this burger!
---
What I'm Reading:
---
ICYMI:
Love,